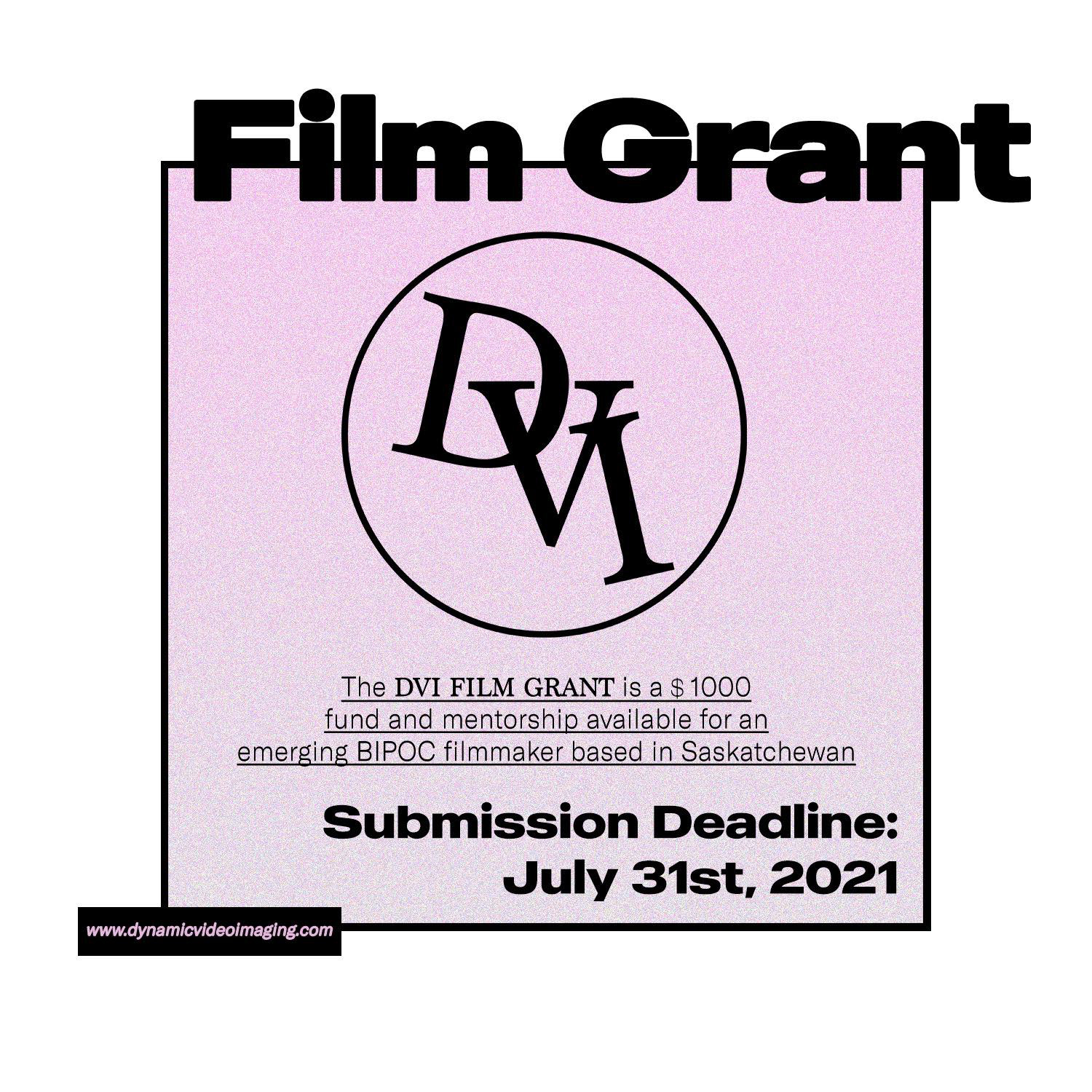 Submission Deadline: July 31, 2021
Dynamic Video Imaging is pleased to offer our first "DVI Film Grant". Filmmakers are invited to submit their projects to receive $1000 cash along with mentorship opportunities.
Must be a Saskatchewan resident.
Applicant self-identifies as BIPOC.
This grant is for emerging artists only.
Eligible projects include narrative films, documentaries, and experimental works. Music Videos are not eligible.
Filmmakers must acknowledge support of DVI Film Grant in end credits of project.
Current Artistic CV
One Page Project Outline
Production Schedule to be completed within 8 months of deadline
Production Budget indicating how funds will be spent.
Examples of Previous Work (can be film related or any other art form/creative endeavour)
Please send submissions by email or wetransfer to: 
dynamicvideoimaging@gmail.com
. Include "FILM GRANT SUBMISSION" in heading of email. If you have any questions, feel free to send us an email.
Dynamic Video Imaging is a production company based in Saskatoon, SK. 
Founded in 2017 by Gavin Baird & Kyle Zurevinski, they 
have produced feature films, series, and short form content.
Filmography:
Music Videos:
Contact:
gavin@dynamicvideoimaging.com
kyle@dynamicvideoimaging.com